An open day "Skills development and Employment opportunities" was organized in Bayankhoshuu subcenter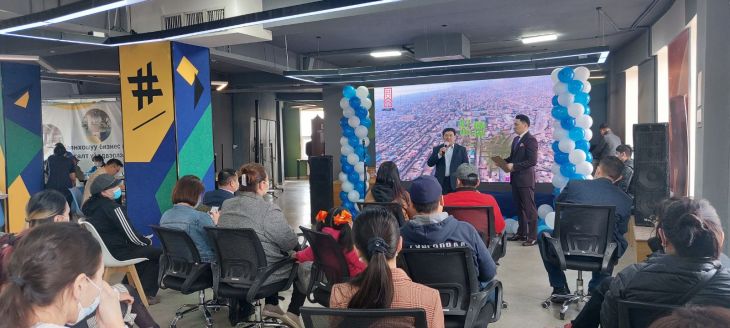 One of the goals of the "Ulaanbaatar Urban Services and Ger Areas Development Investment Program" project is to build the capacity of subcenter residents and create sustainable jobs in the subcenters. In terms of the implementation of this goal, the Project Management Office, the GIZ, Zangia Portal LLC, and the Labor and Welfare Service Department of Songinokhairkhan District, co-organized an Open day "Skills Development and Employment Opportunities" event on April 13, 2022 at Bayankhoshuu Business Incubator center.
The event was attended by representatives from the project's construction contractor companies, as well as other 15 major national wealth creators and employers, who introduced their vacancies and received applications from approximately 200 people from the Bayankhoshuu and Tolgoit subcenters. Moreover, Build4skills, the Vocational Education and Training Assessment Center, Career Guidance Counseling Services, and the Institute of Engineering and Technology organized activities to register participants for vocational training and provided vocational guidance and information.