COMPREHENSIVE TRAINING ON "PROFESSIONAL CHOICE" FOR THE 12TH GRADE STUDENTS AND THEIR PARENTS AND CAREGIVERS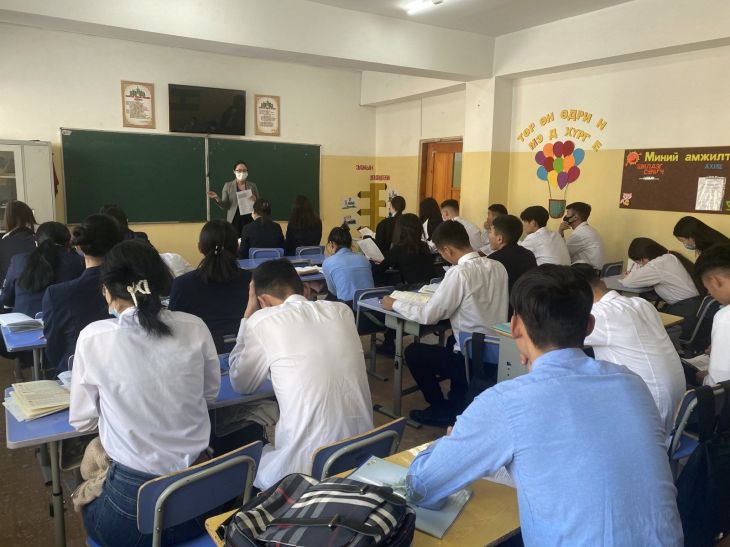 Within the scope of the project information dissemination campaign and strengthening of community capacity building activity, under the GADIP project, series of comprehensive training for senior year students, a.k.a. all twelfth-grade student, on how to make a right choice for a professional career was conducted in cooperation with "Creative Brain Institute of Psychology", a professional non-government organization, in November and December 2022. All 12th grade students in the schools  no. 67, 76, 105, 124, 35, 37, and 58 located in the territories of Bayankhoshuu, Selbe and Dambadarjaa subcenters and their parents and caregivers  attended the training. A total of  600 students and 250 parents and caregivers participated in the events.
In order to help and support the students in the choice of professional careers as well as educate their parents and guardians on how to provide assistance in their children's pursuit and priorities of making decision about a future professional career, through a psychological test-diagnosis and psychological training, a 3-stage psychological diagnosis was conducted as part of the training.